Past Seasons
2017-2018 Season
Concert 1

MUSA Presents "Smorgasbord Baroque"
Music by Antonio de Salazar, Teodorico Pedrini, Georg Philipp Telemann, and more
Saturday, October 21, 7:30 pm
Sunday, October 22, 3:00 pm
Derek Tam, concert director and haprsicord
Cynthia Black and Addi Liu, Baroque violins
Gretchen Claasen, Baroque violoncello

"Smorgasbord Baroque" features Baroque and Classical music from unexpected places! From the imperial Chinese court to the cathedrals of Guatemala, composers drew from European and indigenous sources to create music that dynamically captured the first wave of globalization from the 16th through 18th centuries.
Interaction between cultures could be limited. Teodorico Pedrini, a missionary to the Chinese court, wrote a set of thoroughly Italianate 12 violin sonatas in Beijing.  John Antes, an American missionary in Egypt, wrote thoroughly European-style string trios on the banks of the Nile.
You will hear Italian-born Francesco Geminiani's sonatas based on old Scottish airs; the fifes and drums (as played on harpsichord) of the Battle of Trenton; songs by the Mexican Antonio de Salazar;  Guatemalan Rafael Antonio Castellanos ; and the music of Ignatius Sancho, the first black man to vote in Great Britain!
Concert 2

Latin Lovers
Music by Vivaldi, Revel, Villa-Lobos, Bizet and more
Saturday, November 11, 7:30 pm
Sunday, November 12, 3:00 pm
Solmaaz Adeli, concert director and mezzo-soprano
Lars Johannesson, flute; Kristin Garbeff, cello; Vlada Moran, piano and harpsichord; Jennifer Cass, harp
Latin Lovers offers audiences a vast repertoire of classical music by Latin composers, from Vivaldi's Italian Baroque, as well as the glorious words of Pablo Neruda set to Chris Pratorius Gómez's music.
You'll hear captivating melodies written in the form of Tangos and Habaneras, operatic favorites from Carmen and Orland furioso, ethereal harp music, the gorgeous cello and piano duet Sicilienne, and one of the most beautiful Vocalise, that of Ravel.
The concert also features works by Villa-Lobos, Fauré, and recent compositions by Paraguay's harpist Alfredo Rolando Ortiz, as well as a chamber song cycle by one of our hometown favorites, Santa Cruz' Chris Pratorius Gómez.
Come and enjoy festive Latin flare, right here in Santa Cruz!
Concert 3
Czech, Please
Music by Smetana, Dvorak, and Suk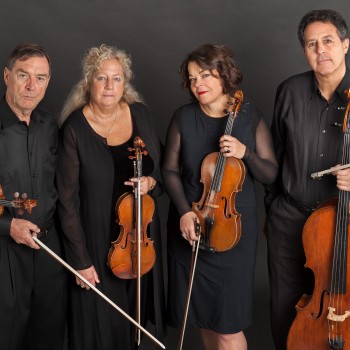 Saturday, January 13, 7:30 pm
Sunday, January 14, 3:00 pm
Roy Malan, concert director and violin
Susan Freier Harrison, violin; Polly Malan, viola
Stephen Harrison, cello; Robin Sutherland, piano
The music of Czechoslovakia always conjures up expectations of irresistible rhythm, passion, heartbreak and rapturous melody. All of these you will hear in full measure as we journey together. But we will also encounter great craft and compositional mastery. As Dvorak himself put it 'To have a fine idea is nothing special. The idea comes of itself and if it is a beautiful and great one, this is not due to the man who has it. But to realize this idea in a beautiful fashion and to make something great out of it, that is the most difficult thing, that is art."
Concert 4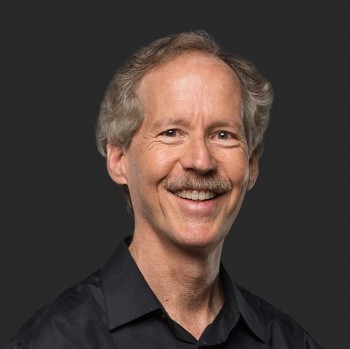 An Arc of Romanticism
Music by  Beethoven, Schumann, and Brahms
Saturday, February 24, 7:30 pm
Sunday, February 25, 3:00 pm
Brian Johnston, concert director and violin; Be'eri Moalem, violin
Shannon Delaney, viola; Aude Castagna, cello; and Ben Dorfan, piano
The Robert Schumann/Clara Schumann/Brahms triangle is central to the Romantic legacy in music. This program explores a trajectory within that legacy, with the Schumann Quintet, considered by many to be among his greatest works, representing the Romantic era in its young and hopeful stage. The Brahms piano quartet, begun when Robert Schumann was in an insane asylum and completed only years after his death, is full of drama and emotional turmoil, indicated by the composer as reflecting his unrequited love for Clara, with a slow movement that Menachem Pressler of the Beaux Art Trio has described as "the most beautiful declaration of love ever composed."
The program opens with selections from a delightful seven-movement serenade by the young Beethoven, still anchored within the classical style but showing signs of the revolutionary spirit that later played a key role in ushering in the romantic era.
Concert 5
Ornithology
An aviary featuring Vaughan Williams, Aaron Copland, world premiers by Chris Pratorius-Gómez, and other birds
Saturday, March 10, 7:30 pm
Sunday, March 11, 3:00 pm
Chris Pratorius-Gómez, concert director and piano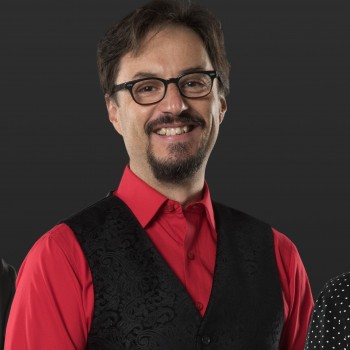 Roy Malan, violin; Polly Malan, viola;  Keisuke Nakagoshi, piano; Leslie Tagorda, clarinet & bass clarinet; Lars Johannesson, alto flute
Special guests Ariose Singers, conducted by Camille Couture
Celebrating the connections between birds and music, this concert will present representations of our winged neighbors. The achingly beautiful The Lark Ascending by Vaughan Williams will anchor the concert, while the lush romantic gem Fairyland by English composer Holbrooke will provide a glimpse of magical flight. Special guests Ariose Singers, conducted by Camille Couture, will present the charming Le chant des oiseaux, a famous French madrigal and the world premiere of 13 Ways of Looking at a Blackbird, a setting of the pithy poem by Wallace Stevens, composed by director Pratorius-Gómez.
Other chirps will include the classic flute solo Syrinx by Debussy, Vaughan Williams' lovely 6 Studies in English Folk Song and another premiere, a fantasy on Charlie Parker's Ornithology, where the classic be-bop tune will be transfigured into a serene meditation accompanied by recordings of birds from throughout Santa Cruz County.
Concert 6

The Variety of Three: Music for Violin, Cello, and Piano
Saturday, April 21, 7:30 pm
Sunday, April 22, 3:00 pm
Ivan Rosenblum, concert director and piano
Shannon Delaney, violin; Kristin Garbeff, cello
Three may be a "crowd" in conversation or in relationships, but in music- making, it is ideal for both variety and intimacy. Three friends collaborating: selecting, rehearsing, discussing and performing the music they all want to play; that is the essence of chamber music as well as our overall "theme" for this program. With solos, duets and trios drawn from Baroque (Tartini), Classical (Beethoven), Romantic (Arensky and Gliere) and Contemporary (Piazzolla) repertoires, this program provides a maximum of variety with a minimum of players.  As they say,"less is more" and musical thrills won't be lacking, particularly with our performance of the "Devil's Trill Sonata!