2018-2019 Season

Concert 1
Brahms, Beloved
Music by Brahms
Saturday, September 29, 7:30 pm 
Sunday, September 30, 3:00 pm
Roy Malan, concert director and violin; Robin Sutherland, piano; Polly Malan, viola; Susan Freier, violin; Stephen Harrison, cello; Carlos Ortega, clarinet
There is no composer more beloved than Brahms! The concert season starts with his poignant melodies and rich textures to touch the heart.  At this concert you will hear and enjoy three of the most profound masterpieces of the chamber music repertoire: Sonatensatz for piano and violin; Sonata in E Flat Major for Clarinet and piano; and Clarinet Quintet in B minor.
Concert 2

American Voices3
Music by Bloch, Barber, Pratorius Gómez, Cowell, Brown, and others
Saturday, November 10, 7:30 pm
Sunday, November 11, 3:00 pm
C.A.Jordan, concert director and soprano; Kathleen Purcell, flute, alto flute, and piccolo; Kristin Garbeff, cello; Kumi Uyeda, piano
The second concert of our spectacular new season is a "triple-entendre" of American composers, featuring the words of three uniquely American poets, sung by a uniquely talented American soprano.
The program includes our featured trio of American composers and poets, starting with the perennial favorite, Knoxville: Summer of 1915 by Samuel Barber, on the poem of the same name by James Agee; a new and expanded version of Dream Within a Dream by local favorite Chris Pratorius Gómez, on the poem by Edgar Allen Poe; and a world premiere by UCSC alumnus Daniel Brown on Tony Hoagland's impactful poem, "Personal."
The sensuous and rarely performed Henry Cowell's 1938 Toccanta features the soprano voice as another chamber instrument and the interplay between the four musicians is both lively and quite intoxicating.
Ernest Bloch's Cello Suite No. 1, and Undine Smith Moore's Afro-American Suite, will round out the program with enticing instrumental pieces. The granddaughter of slaves, Moore was a prolific composer and music educator. This suite injects spiritual melodies and jazz influences into the European art form of piano trio, featuring flute instead of violin.
Photo by Steve DiBartolomeo
Concert 3
Music Sample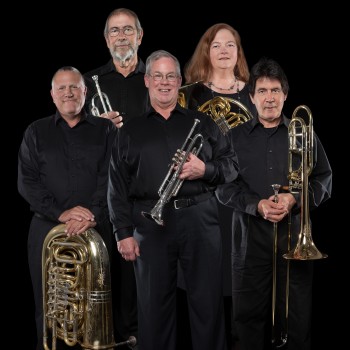 On the Shoulders of Giants!  Wild Coast Brass
Music by J.S. Bach, Barber, Canadian Brass and more
Saturday, January 19, 7:30 pm
Sunday, January 20, 3:00 pm
Kevin Jordan, concert director and trumpet; Charles Old, trumpet; Ruth Jordan, horn; Steve Mortensen, trombone; James Paoletti, tuba
This program from the Wild Coast Brass has an eclectic and "best of the best" mix of chamber music for brass!  Each selection is a tribute to composers and the ensembles that have played them before and who, through their professionalism, their musicality, and their sometimes playful approaches, have moved and inspired an entire generation of music lovers. Come learn about some of the greatest groups in modern brass history and celebrate the innovative and expressive ways that they continue to inspire their audiences—and their colleagues.
Photo by Steve DiBartolomeo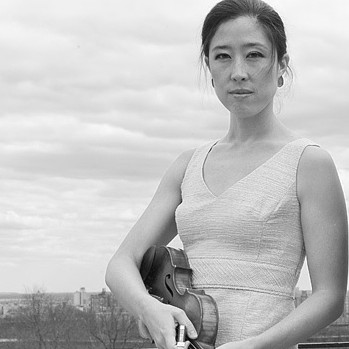 Concert 4
Ensemble San Francisco
Music by Schumann, Kim, Dohnanyi, and Liszt
Saturday, February 16, 7:30 pm
Sunday, February 17. 3:00 pm
Rebecca Jackson, concert director and violin; Matthew Young, viola; Angela Lee, cello; Elizabeth Schumann, piano
Travel delightfully backwards in time with Ensemble San Francisco, "a hip, unstuffy, and malleable group of high-quality chamber musicians" [San Francisco Classical Voice]! The program begins with a nine-minute modern piano quartet by Solbong Kim, a composer who "defies categorization and speaks a musical language that is modern yet non-doctrinal" [Korea Times]. Next, moving to the turn of the 20th Century, is Erno Dohnanyi's String Trio, a jam-packed, five-movement work that covers an incredible spectrum of sounds in a mere 21 minutes. Following is Liszt's most known transcriptions of Robert Schumann's Widmung Song for solo piano, with elegant virtuosic flourishes accompanying the original hypnotic melody. The program ends in 1842 with Schumann's Piano Quartet, home to a most glorious slow movement ever conceived! Although the music in this concert spans 162 years, each work takes listeners on a sublime journey of introspection and celebration.
Concert 5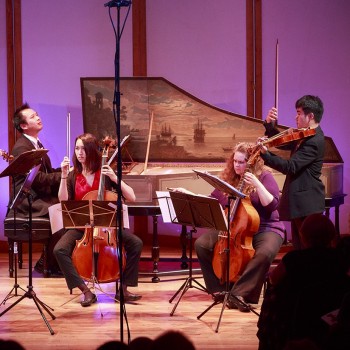 MUSA—Chinese Baroque
Music by Rameau, Pedrini, Pu'an, and more
Saturday, March 16, 7:30 pm
Sunday, March 17, 3:00 pm
Derek Tam, concert director, harpsichord; Rita Lilly, soprano; Mindy Ell Chu, mezzo-soprano; Addi Liu, violin and viola; Laura Gaynon, cello; David Wong, guqin and guzheng
"Chinese Baroque" explores the dynamic and complex cultural exchanges between Western Europe and China in the 17th and 18th centuries, through the lens of music.  Enjoy rare delights ranging from the only Western-style sonatas written in China before the 20th century to a tune played by the Emperor Kangxi!
MUSA is a chamber ensemble dedicated to historically informed performances of Baroque and Classical repertoire, as well as new music for period instruments, which showcases the talents of younger area professionals.
Concert 6

Madness and Music: From Concert to Cabaret
Music by Bach, Schumann, St. Saëns, Maconchy, and more
Saturday, April 27, 7:30 pm
Sunday, April 28, 3:00 pm
Ivan Rosenblum, concert director and piano; Lori Schulman, soprano; Kathleen Purcell, flute; Jeff Gallagher, clarinet
A broad, light approach to "madness" makes for a varied, entertaining program! Featured will be music from a composer, a writer and a performer, who've all been diagnosed with mental illness – Robert Schumann, Sylvia Plath and Glenn Gould.
These pieces will be combined with playful songs of obsession—food, drink, movies, love, over-zealousness—composed by Bach, Bernstein, Noel Coward, William Bolcom, and Queen. Of course no program titled "Music and Madness" would be complete without an excerpt from the "Mad Scene" in Donizetti's Lucia di Lammermoor or some version of "Ophelia's Song." Even more mayhem will ensue in St. Saën's  Tarantella for clarinet, flute and piano—the "mad" dance provoked by a tarantula's bite.  And finally, the eccentric Victorian world described in a drug-drenched dream from Alice in Wonderland  set to music by David Del TreDici?   "TOTALLY MAD," you say?  Check it out!
Photo by Steve DiBartolomeo