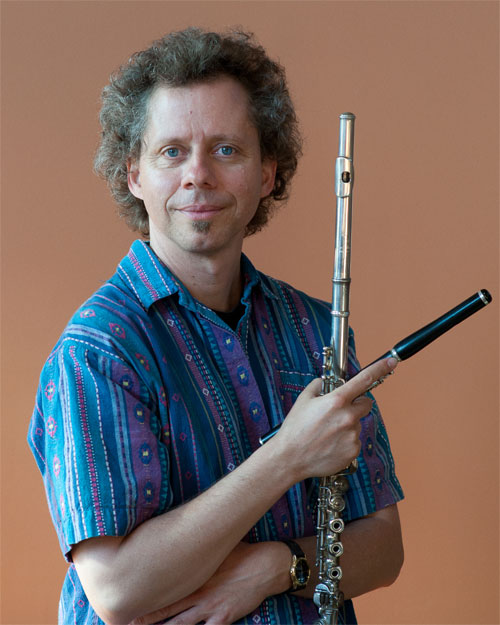 Saturday, February 15, 8 pm
Sunday, February 16, 3 pm
A Thread of Time:
The Old Becomes New
Music by Bolling, Wourinen, Martinu, and Barry Phillips
Lars Johannesson, artistic director and flute
Jeff Gallagher, clarinet
Natalie Carducci, violin
Amy Brodo, cello
Susan Bruckner, piano
Barry Phillips, composer and drums
Download Program Notes
Tickets may be purchased online.
Buy Tickets For This Concert
"A Thread of Time" explores some of the ways in which composers use old material or ideas, and set them in new ways.  For this concert we selected 20th and 21st century works for an ensemble of flute, clarinet, violin, cello and piano.  The pieces in this program draw their inspiration from renaissance songs, gentle folk tunes, complex baroque ideas, and devotional music of the American Shakers.
The old becomes new in Charles Wuorinen's modern settings of 15th-century popular tunes, Claude Bolling's baroque/jazz fusion settings of 18th-century ideas, and Martinu's haunting cello variations on Eastern European folk song.  A special treat in this concert will be the world premiere of a new work by Grammy award-winning composer Barry Phillips of Santa Cruz, commissioned especially for this concert.  From early music to jazz and contemporary styles, this program will delight the listener with variety, fun and beauty.