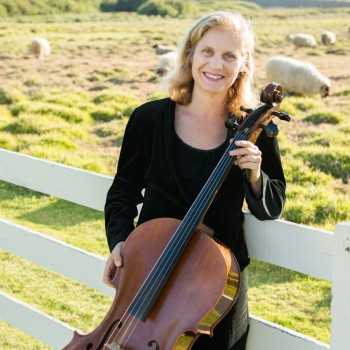 Masterpieces Celebrating the Human Journey
Music by Barber, Bruch, Ravel, Prokofiev and Piazzolla
Saturday, February 11, 7:30 pm
Sunday, February 12, 3:00 pm
Aude Castagna, Concert director and cello
Vlada Volkova, piano; Jeff Gallagher, clarinet; Shannon Delaney and Brian Johnston, violins; Be'eri Moalem, viola
This concert features 20th Century chamber music masterworks, including Samuel Barber's beautiful and moving string quartet Adagio (better known in its orchestral version, Adagio for Strings).
The transition from Romanticism to the Modern Era provided fertile terrain to an artistic reflection on the human experience: of joy and sadness, love and loss, dread and awe.
We will hear Ravel's only String Quartet, written in 1903. The clarinet joins the string quartet for Prokofiev's Overture on Hebrew Themes; and is also featured in a set of enjoyable pieces for clarinet, cello and piano, written by Max Bruch for his clarinetist son.
Le Grand Tango for cello and piano by Astor Piazzolla injects a burst of Argentine passion into this dramatic program!
Program Notes
Tickets may be purchased online.
Buy Tickets For This Concert