Ornithology
An aviary featuring Vaughan Williams, Aaron Copland, world premiers by Chris Pratorius-Gómez, and other birds
Saturday, March 10, 7:30 pm
Sunday, March 11, 3:00 pm
Chris Pratorius-Gómez, concert director and piano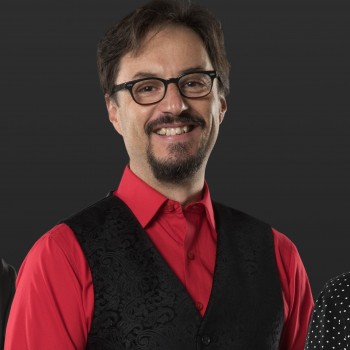 Roy Malan, violin; Polly Malan, viola;  Keisuke Nakagoshi, piano; Leslie Tagorda, clarinet & bass clarinet; Lars Johannesson, alto flute
Special guests Ariose Singers, conducted by Camille Couture
Celebrating the connections between birds and music, this concert will present representations of our winged neighbors. The achingly beautiful The Lark Ascending by Vaughan Williams will anchor the concert, while the lush romantic gem Fairyland by English composer Holbrooke will provide a glimpse of magical flight. Special guests Ariose Singers, conducted by Camille Couture, will present the charming Le chant des oiseaux, a famous French madrigal and the world premiere of 13 Ways of Looking at a Blackbird, a setting of the pithy poem by Wallace Stevens, composed by director Pratorius-Gómez.
Other chirps will include the classic flute solo Syrinx by Debussy, Vaughan Williams' lovely 6 Studies in English Folk Song and another premiere, a fantasy on Charlie Parker's Ornithology, where the classic be-bop tune will be transfigured into a serene meditation accompanied by recordings of birds from throughout Santa Cruz County.
Program Notes
Tickets may be purchased online.
Buy Tickets For This Concert
Photo by Steve DiBartomeo